Shop the Autumn breeze collection
We're traveling.
Come shop with us! ESB attends several pop - up markets year round. Click below to see our upcoming schedule.
Find ESB Near you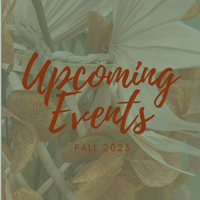 What our customers are saying...
I love Elliott Street Boutique as Heather is very sweet and puts her customers first! She puts love and care in everything she does! Everything is so cute and for someone who is 5', I've loved everything I've bought!

Teresa M.
I love Elliott Street Boutique because of the personalized service I always receive. Heather is so innovative and finds creative ways to engage with her clients without a traditional brick and mortar store. The boutique items are thoughtfully selected from ethical vendors and everything is so CUTE. Five stars!

Nikki F.
I have purchased quite a few items from Elliott Street Boutique. The sizing chart is spot on, customer service is great, and Heather Adkins is so professional and knowledgeable about her inventory. 5 stars!

Shelley A.
I bought a pair of jeans I absolutely love! I also got a couple tops for my daughter, she loves them!

Janet M.
(Heather's) inventory is always changing to keep up on the latest trends and her sizes awre spot on. Great quality clothes at a reasonable price with attention to detail. What else could you ask for? Very happy!

Tracey R.
Elliott Street Boutique is more than a clothing boutique. It is a bouquet of everything that a shopping experience should be....trendy fashio, oneon-one attention, and a sense of creating a coordinated and figure flattering style in each client. Well done, ESB!

Joy S.
I'm so happy with everything that I've purchased from ESB. All of the Christmas gifts were loved by all. I was so impressed with your speedy delivery and your personal touch you add to every purchase. It was a pleasure doing business with you.

Annette M.
love shopping esb! it's always a great experience and so fun! the clothes are always so cute too

Karli W.
I have purchased several things from Elliott Street Boutique. All the items were nice quality and Heather Adkins takes great care to size things so you get the best fit. Wonderful!

Linda H.
Shop the spooky season collection
shop the western whisper collection
This just in...
Great news babes!
ESB now has a space at the Painted Tree Boutiques in Cincinnati, Ohio! PT is a marketplace full of small businesses just like ESB. Shop at the Painted Tree Boutiques 7 days a week at 11315 Montgomery Rd, Cincinnati, OH 45249. Our booth is G8!
A note from Heather...
Hey! Heather here with Elliott Street Boutique! I want to personally thank you for stopping by and supporting my small business. Elliott Street is a dream come true made possible by people like YOU! I hope you find lots of cute stuff on the site while you shop. If you need any assistance or have any questions feel free to reach out via email or social media!
Contact